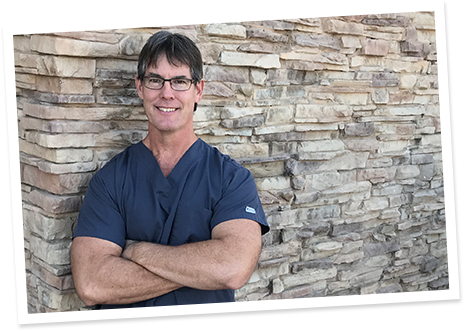 Robert J. Land, DDS
Dr. Robert J. Land completed his Bachelor of Science degree in chemistry from Southern Utah State College before attending dental school at Creighton University, where he graduated with his Doctor of Dental Surgery degree in 1993. He continues to advance his education monthly through various trainings and associations, and he is currently the President of the Yuma County Dental Study Club. He has been practicing in the Yuma, AZ, area since July 1998.
Dr. Land was named Yuma's Best Dentist in 2010, 2011, and 2012. He is also a member of the American Dental Association. As a dentist, his goal is to have his patients leave his office healthier than when they arrived. Dr. Land is a people person, and he has personal relationships with most of his patients. He loves to see them out and about in Yuma.
Dr. Land and his wife of 30 years, Christy, have two children, Jesse and Kyle. Christy currently works as Dr. Land's office manager, and Jesse and Kyle are both students at the University of Arizona. Outside of the office, Dr. Land can often be found coaching in-line hockey. He also loves to mountain bike as often as possible, and he has been weight-lifting for his entire adult life.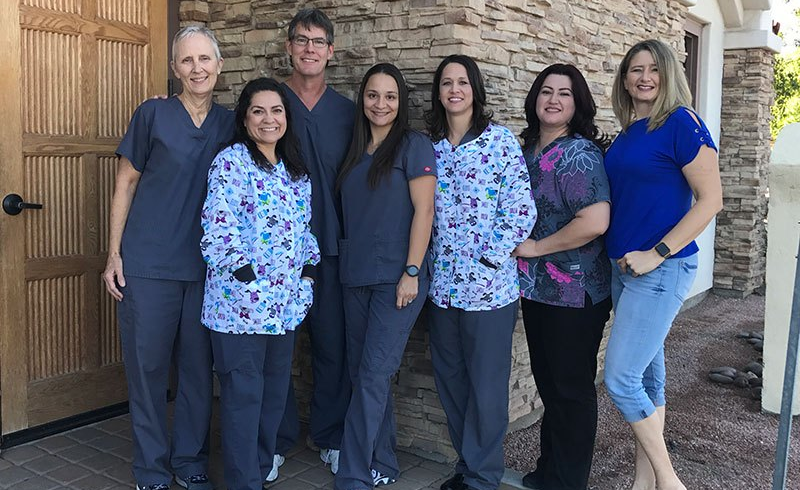 Meet Our Team
Our friendly and experienced team of dental professionals is excited to meet you! We work hard to help you feel comfortable in our office, and we are dedicated to providing you with the quality care you need to enjoy a healthy, beautiful smile throughout your entire life. Call us today at 928-726-1700 to make your appointment with our dentist in Yuma, Arizona!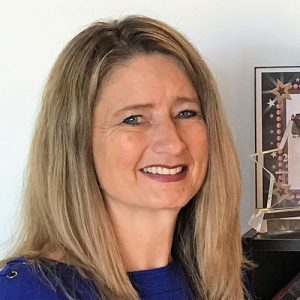 Christy – Office Manager
Christy has been part of our dental family for 19 years. She has many duties in our office, including handling insurance claims and patient billing questions. She enjoys the family atmosphere of our team and office and the feeling that we are helping others. Christy's husband, Dr. Robert Land, is a people person and an excellent dentist who cares about his patients. They have 2 sons who are growing into amazing young men. Outside of the office, Christy's hobbies include racquetball, crocheting, reading, and biking.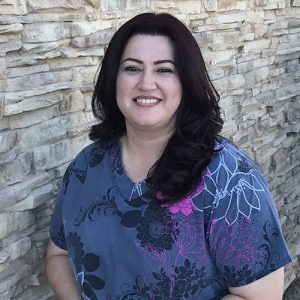 Maribel – Receptionist
Maribel joined our team in 2017. She loves our amazing patients, friendly environment, and wonderful team, and she enjoys how much fun we have together at work. She handles scheduling and finances to help keep our office running smoothly so that we can continue providing our patients with excellent care. Maribel is married with 4 children and 1 granddaughter. She loves to cook, and she participated in track and field in high school, where she excelled in shot put.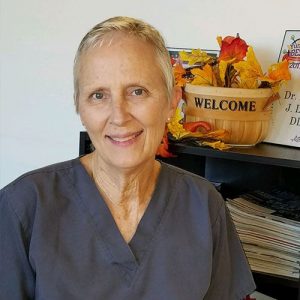 Tina – Dental Hygienist
Tina has been part of our dental family for 22 years. She attended New York Community College, graduating with her Associate of Applied Science degree in dental hygiene. She works hard to educate patients in the care of their teeth, and she performs various duties around the office. Her favorite part of our practice is that we are all team players and very much like family. Tina is married with 2 grown children: her son, Greg, and her daughter, Kim. When not in the office, Tina loves spending time with her 2 grandsons.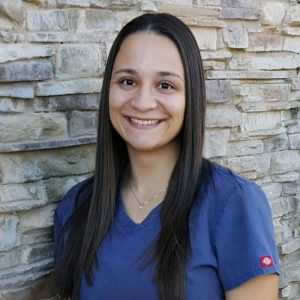 Tracy – Registered Dental Hygienist
Tracy has been with our team since 2015! She enjoys being part of a well-oiled team, and she brings a friendly smile to our office each day. Tracy has been married since 2005, and her husband has served in the United States Marine Corps since 2004. They have one son, Tyler. Tracy's hobbies include body building and spending time at the gym.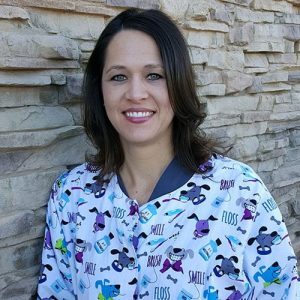 Amy – Dental Assistant
Amy has been with our team since 2014. She brings a calming influence to our patients and our office, and she works together with the rest of our team to make our office a happy place where patients can feel comfortable coming to receive treatment. Amy's favorite part of our office is working with Dr. Land, who she describes as "the coolest boss ever!" Amy has been married for 21 years, and has 4 children and 1 grandson.
Marlene – Dental Assistant
Marlene has been with our dental family for 22 years. She works hard to help our patients prepare for their treatments and to resolve any problems that may occur. Her coworkers and patients are like a second family, and her cheerful attitude brightens our entire office.
Marlene is married with 3 children. She is very active, and enjoys Zumba and going to the gym. She also volunteers frequently with various groups in the area.